If It's Drama You're After Come To Routemaster!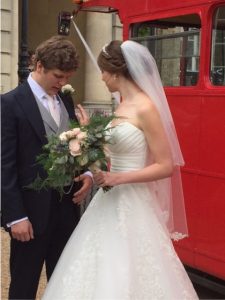 Dramatic effect is guaranteed when you hire a 1966 classic London bus from us!
 People take notice, and you'll have fabulous souvenir photos of your special day.
 Friends and family are transported without any hassle and you know you'll arrive on time.
 You can book simply by clicking the 'Contact Us' button at the bottom of this page. Well be back to you in under 24 hours and your journey can really begin.
 Hurry and book today – the year's already getting booked up!