Mike's 70th birthday
Suzy and Brad
Mike's 70th birthday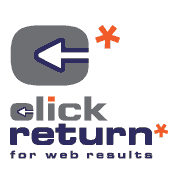 What a brilliant way to see the city. All the while Jennie looked after us brilliantly.


My company invited a couple of their largest customers and guests to attend the BNI Chariots Ascot Day out, as a corporate event and to show them our appreciation of their business, which Routemaster Hire had organised. The day was an absolute winner and my customers thoroughly enjoyed themselves, even though it was an early start. But at 8.30am at the Verulam Golf Club when a shiny 1966 London Routemaster arrived we were all immediately greeted with a glass of Prosecco and welcomed aboard by Bernice and her driver Chris.
The journey there and back was just as memorable as a day at the races itself and can't wait for the next one. I received this text from one of my customers yesterday: "Thank you very much for a wonderful day and please, please pass on all our gratitude to Bernice for organising the perfect day. It was my first time at Ascot and loved every minute…from the moment we were picked up to the moment we were dropped off." – Karen Lovell PSS. These events aren't easy to organise or run – Routemaster Hire handled it like true professionals. MSC would have no hesitation in recommending Routemaster Hire to all of their customers and suppliers.