Double Decker Bus Hire
The London bus — symbol of London around the world.
The first London bus (1829), – Double Decker Bus Hire nearly 200 years ago – was a horse-drawn omnibus from Paddington to the City. In 1855, the London General Omnibus Company (LGOC) was formed to regulate the horse-drawn omnibus services and in 1902, the LGOC (forerunner of London Transport) introduced the first motor omnibus.
Down Memory Lane with our Routemasters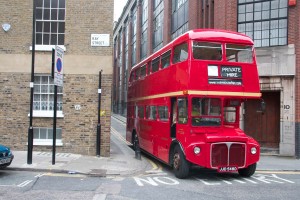 After WW2, London kicked up its heels, and London Transport kicked into gear with the Routemaster.
The bus, based on the traditional design of the day — half cab, front-mounted engine and open rear platform with the vertical swing pole — was the first of its kind with power steering and assisted breaks.
Throughout the Swinging Sixties, and into the Flower Power Seventies and Yuppie Eighties, they have circled Trafalgar Square, cruised through Oxford Circus, passed below Big Ben and criss-crossed London, east end to west end.
Hello, my old friend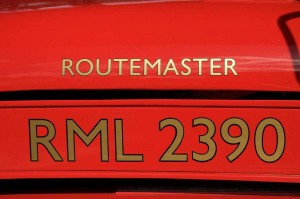 We give you a ride of a lifetime with the look, the feel, the touch, the experience of our bus interiors. We'll delight your guests, clients, customers, friends and family by transporting you back in time and through the streets of London to your venue or destination.
Before the day of your event, we confirm in writing with you all the details, we check the plans and arrangements and run through last minute changes you might make.
Why Routemaster Hire Ltd
Why? We are a properly licensed operator, and are fully upfront in everything we do. We have a very strict regime of vehicle maintenance, and as associates of VOSA (Vehicle and Operator Services Agency), deplore unethical practices, such as substituting vehicles in legally required vehicle testing. We carry bona fide vehicle testing certification and full insurance.
We are particular about our reputation, and about:
well maintained, beautifully restored Routemaster buses
a wholly reliable service
cleanliness and hygiene on our buses
PSV licensed drivers
exemplary customer service
quality passenger experience
quality event organiser service