Private Hire Optional Extras
At Routemaster Hire we have a wide range of options to help your day be extra special. Here are a few of the optional extras:
Option extras:
Blue badge tour guide
Custom blinds
Champagne reception
Custom bus tickets
Interior decorations
Routemaster bear
Tour guide
Why not have a Blue Badge Guide for your travels.
All our tour guide are Blue Badge certified.
Blue Badge Tour Guides are qualified to talk you through the rich culture of modern and historic London.
They can bring London to life, by answering your questions, recommend places to stop and pointing out places of interest.
Get more out of your Bus ride through London with a London Blue Badge Tourist Guide.
£140 for up to 2 hours and additional fee for a different language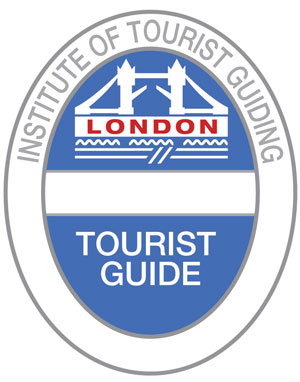 Souvenir Bus Tickets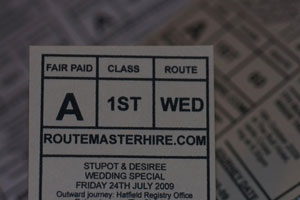 These souvenir tickets are a lovely keepsake. Simply choose your wording.
£40 for a full bus.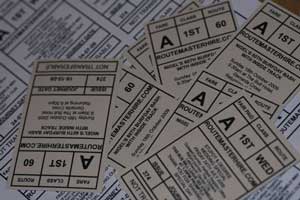 Personalised Destination Blind
Have your own personalised destination blind in the front of the bus and yours to keep. £30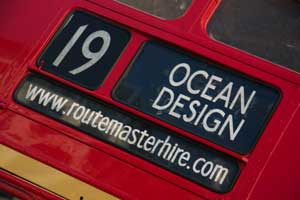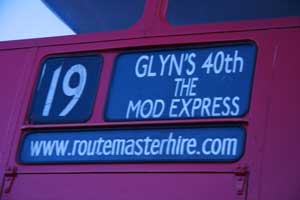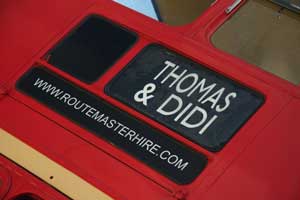 Routemaster Teddy Bear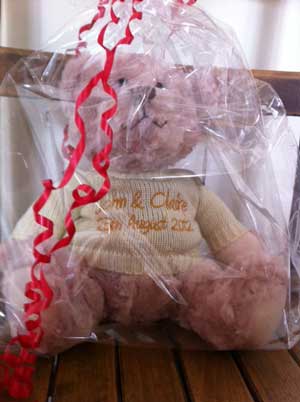 This Routemaster teddy bear comes gift wrapped on the day and has your names and date of your special occasion. £35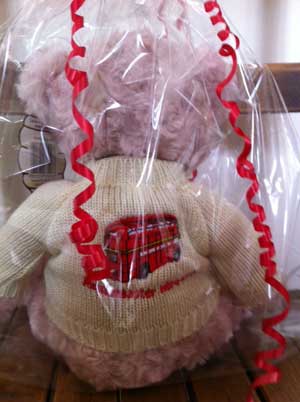 Champagne reception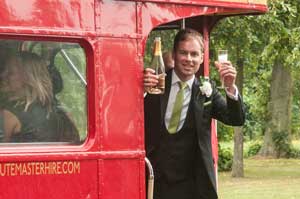 Why not have some bubbles on your journey! You simply order your champagne/prosecco/cava and have it delivered to our offices. We chill it in the fridge and bring on the day in a coolbox including the plastic champagne flutes. Water/flavoured water is the non-alcohol alternative. We help serve your guests along with a best man/usher. £50 for a full bus/£25 for half a bus.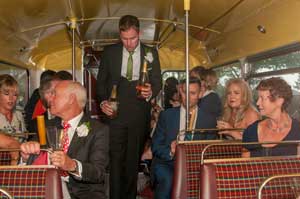 Internal Bus Decorations
Have your bus decorated for your Wedding day with white bows, streamers and silk flowers on each pole. £50